Donate to our Honeymoon Fund!
Donate to our Honeymoon Fund!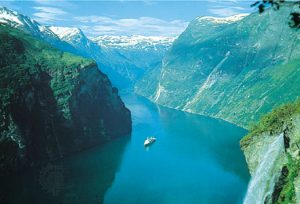 Donald and I married at the end of 2015 and we kept our wedding fairly frugal at about $3,000, while still being able to use many of our friends as vendors to keep our money within our community of people. We decided to hold off on our actual honeymoon because we were determined to take our first European trip, and we decided on Norway due to my love for the Fjords and the beauty of the landscape.
We had initially started a SmartyPig account to allow friends and family to donate to our Honeymoon account at will, but once SmartyPig transitioned to a SallieMae affiliation, they no longer supported outside deposits (which was our whole purpose for using them). I decided, as a web developer, I should be able to initiate my own donation system for our honeymoon fund for friends and families that want to contribute to us on birthdays or such that we could continue to work to reach our goal.
Donate any amount at any time, and we'll update our progress total to our honeymoon fund.
18%!